Together we will beat inflation
Dear footbike friends,
the current situation in the world, which is weighing on all of us, calls for extraordinary measures. We accept our share of social responsibility. We are a proud Czech manufacturing company that gives work to Czech people and produces its final product, which we export all over the world.
Like everyone else, we are experiencing a sharp rise in input prices for materials and energy. However, we have chosen a different path than the one of increasing prices and reducing production. As a manufacturer, our responsibility is first and foremost to our customers, our product, our employees and our business partners. Our decision was not an easy one, because we are not just a trading company, but first and foremost a manufacturing company. We do not import products, we manufacture them.
Our way is not to make things more expensive, but to invest in production technology and maintain affordability. We want our footbikes to bring smiles to everyone, no matter how difficult times are now. That's why we've made our scooters more affordable for you. Thanks to this, we will be able to maintain continuous production, which is based on the work of Czech people, the ingenuity of our designers and experts, and bring you new innovative products in the future.
Take advantage of the unique opportunity to buy a footbike and join thousands of our satisfied customers.
Together we will beat inflation.
Marek and Marek Kostka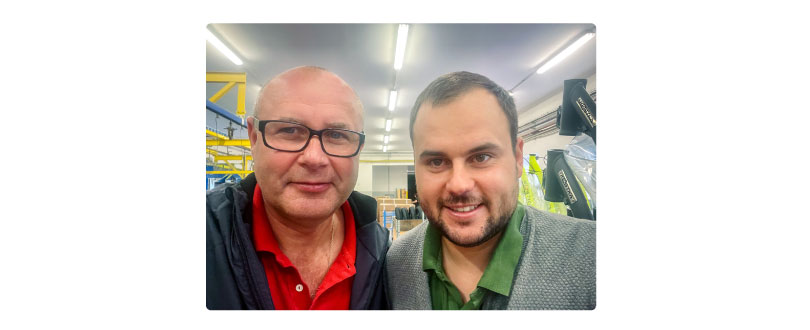 Discover all discounted footbikes
All discounted models in one place.