Welcome the new monster!
New Fat bike footbike KOSTKA MONSTER MAX DOG (G6) designed especially for mushing and downhill rides of all kinds now on sale. With this footbike, you definitely won't be afraid of a pothole or a "rock". It will tame a pack of wild beasts playfully and if you have a pump track nearby rest assured that the fun is just beginning here, many a biker will envy you. This footbike is also ideal for use in mountain rentals.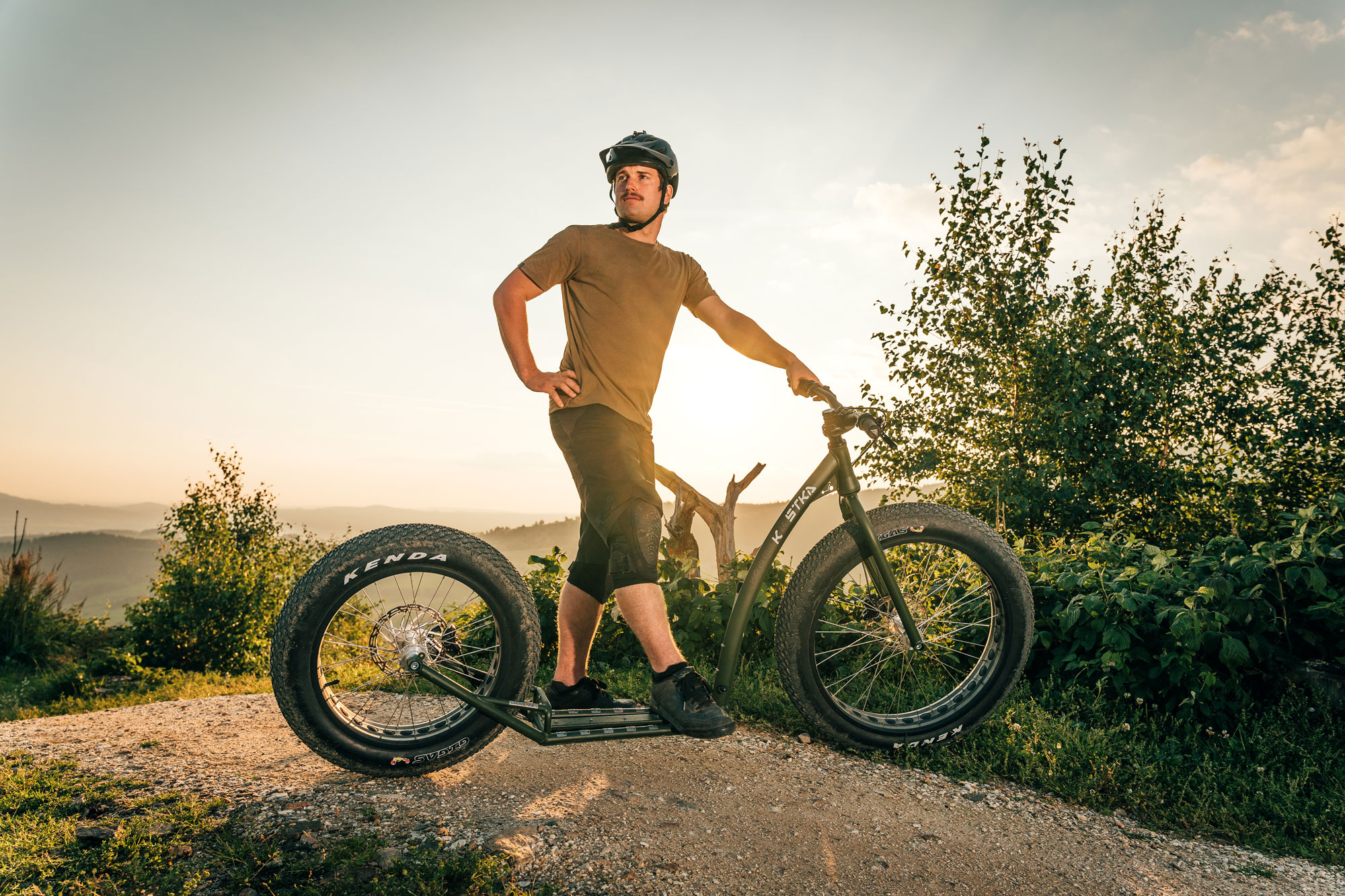 The footbike is now available in a DOG version with extended footprint, shock absorber and leash in dark Army Green color. The MONSTER MAX DOG (G6) version without the extended footprint, shock absorber and leash will be available in Q2 2022, along with the MONSTER MAX DOG (G6) footbike in the popular Neon Lemon colour.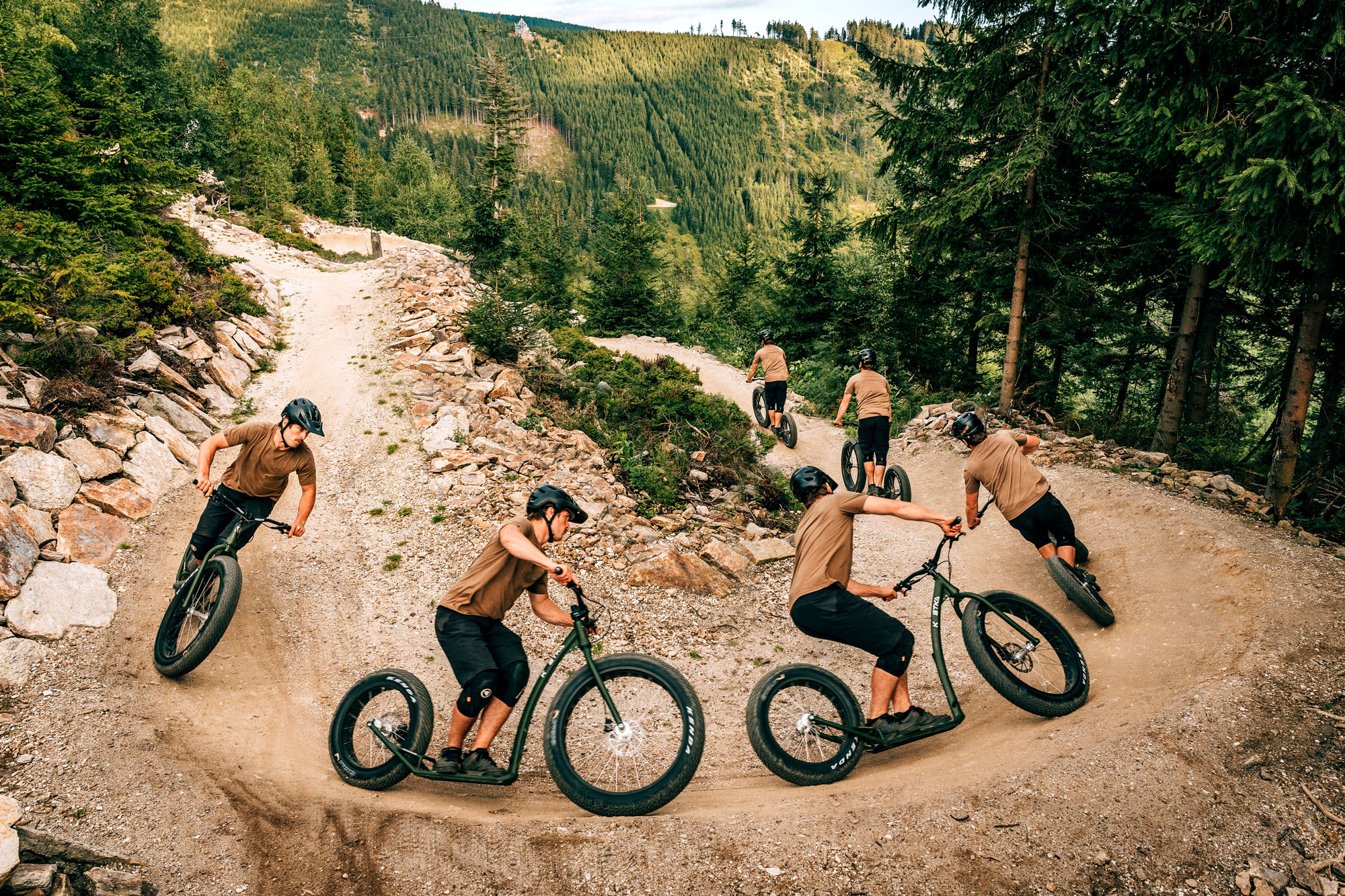 6 generation inovatios:
- Tapered head assembly (1 1/8", 1 1/2")
- Tapered front fork
- Reinforced front fork - more solid "fork legs"
- New fork post layout
- New steering geometry - for a more stable ride and better steering response
- New internal wheel hub layout
- Wheel hubs with larger bearings (NTN Japan)
- Reinforced scooter frame in the tread area
- Increased frame stiffness
- Anti-slip pins in the centre profile of the tread - improves grip when riding downhill and when the tread is dirty/wet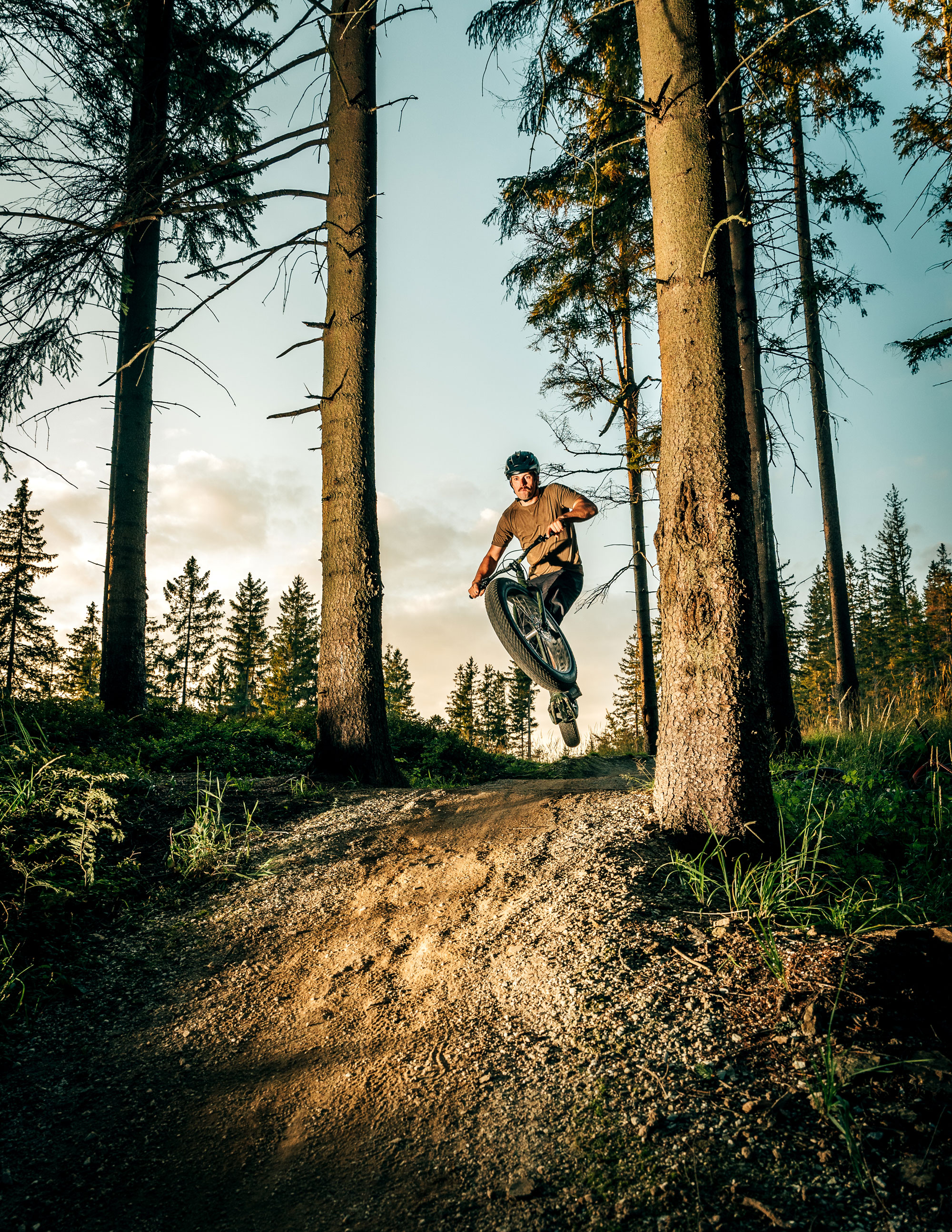 Standard valued features of the KOSTKA MONSTER footbike:
- Fixed 12 mm front and rear axle for increased rigidity and torsional stiffness
- Main frame profile and footboard at the bottom fitted with special reinforcements
- Front "eye" for attaching the leash to the head tube
- Shimano hydraulic disc brakes
- 4" fat tyres
- Preparation for footbike stand
- Own production KOSTKA HK 1532 DS hubs
It is time for new adventures!