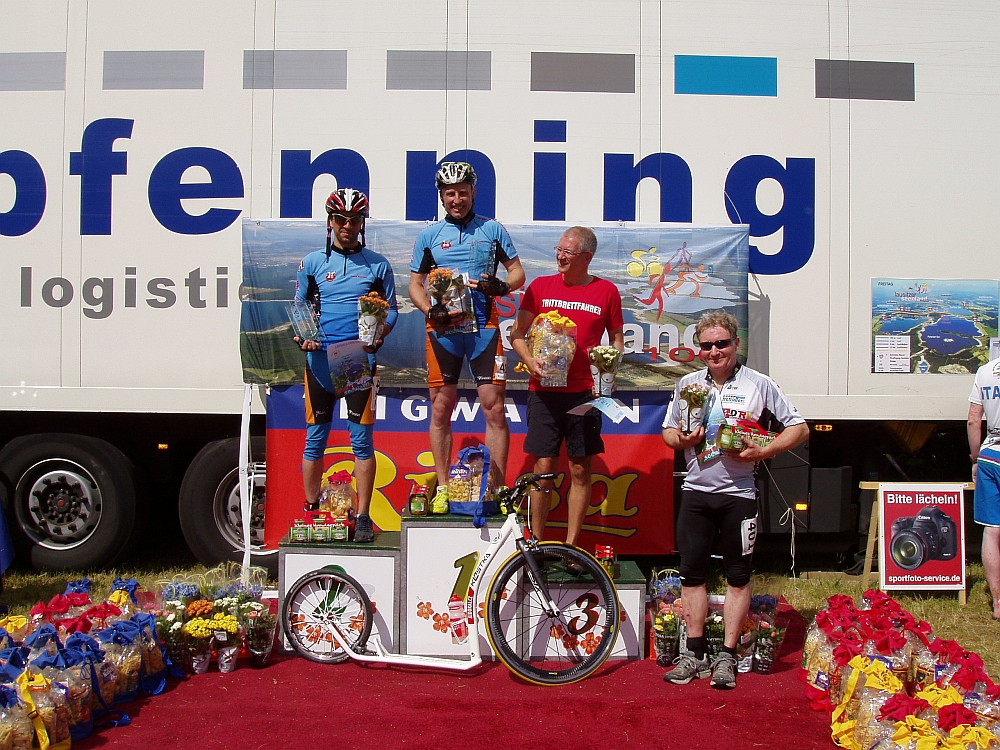 | | |
| --- | --- |
| Place: | Kleinkoschen |
| Date: | 15.7.2012 |
| Course lenght: | 42 km |
| Winner time: | 1:39:07 |
| Averange: | 25,42 km/h |
Results:
Richard Jisl equipment KOSTKA
Jaroslav Jisl equipment KOSTKA
Detlef Lüdtke equipment Mibo
Uwe Anderseck equipment Kickbike
The huge parking lot in a small village Kleinkoschen during the race meet thousands of racers and spectators who watch as the fight absolutely flat track cyclists, scooter rides, in-iners for their titles. In the category of the scooters, which started relatively early this year were fighting for overall victory, but also the title of champion scooter rider of Saxony, which was the race only for the German competitors. Brothers Jaroslav and Richard Jisl also started immediately from the start to dictate the pace and mainly thanks to Jaroslav this younger couple moved fast away from other opponents. The Step with  Kidokai KOSTKA Brothers held only experienced Detlef Lüdtke from Berlin, which, despite a strong headwind in the first half of the track still rode in sight. After the improved cooperation of brotherly duo, in the second half of the track was virtually decided the victory. Older Richard saved more forces on the track and rode to victory against his brother Jaroslav and  Berliner at the third, which is already at the end noticeably lacked power. At the fourth place then finished the previous champion of the 2011 of Saxony Uwe Andersek.
"For us, it was mainly about testing the material during the race when the track is extremely flat, close to the Dutch race," race winner  Richard Jisl. "From this perspective, scooters Cube stood in competition with other European brand perfectly. Of course is still a place for improvement and therefore we look forward to further successful cooperation with KOSTKA.