Wheels
Wheels are one of the most important footbike components, thus we focus on this area. Footbike hubs have specific features, such as the hub pitch. We produce our own hubs in different designs for various applications. We strive to achieve the best qualities through constant development. We use mostly the 65mm narrowed hubs, which increase the reflection area (reducing the overall the frame latitude) and thus prevent the ankle from touching the footbike frame.
---
KOSTKA hubs
The design of the KOSTKA hubs themselves has been developed with regard to their high functionality and easy maintenance. The floating set of the industrial bearings guarantees their permanent precise prestress, so there is no need to perform any complicated hub adjustment. Simple hub tail removal allows easy maintenance. The internal part of the KSOTKA hubs contains no threads or other strain concentrators, which makes hubs much more durable and not resistant to fatigue fracture. We use high strength aluminium alloy to produce CNC machined KOSTKA hubs.
---
Flange construction
Flanged hubs are designed for bent spikes. Reinforced flange latitude provides better clamping strength. Hubs are produced in different pitch sizes.
| Name | Hub pitch (mm) | Number of spokes | Axis (mm) |
| --- | --- | --- | --- |
| HK 6524 F | 65 | 24 | 9/5 |
| HK 6520 F | 65 | 20 | 9/5 |
| HK 1024 F | 100 | 24 | 9/5 |
| HK 1020 F | 100 | 20 | 9/5 |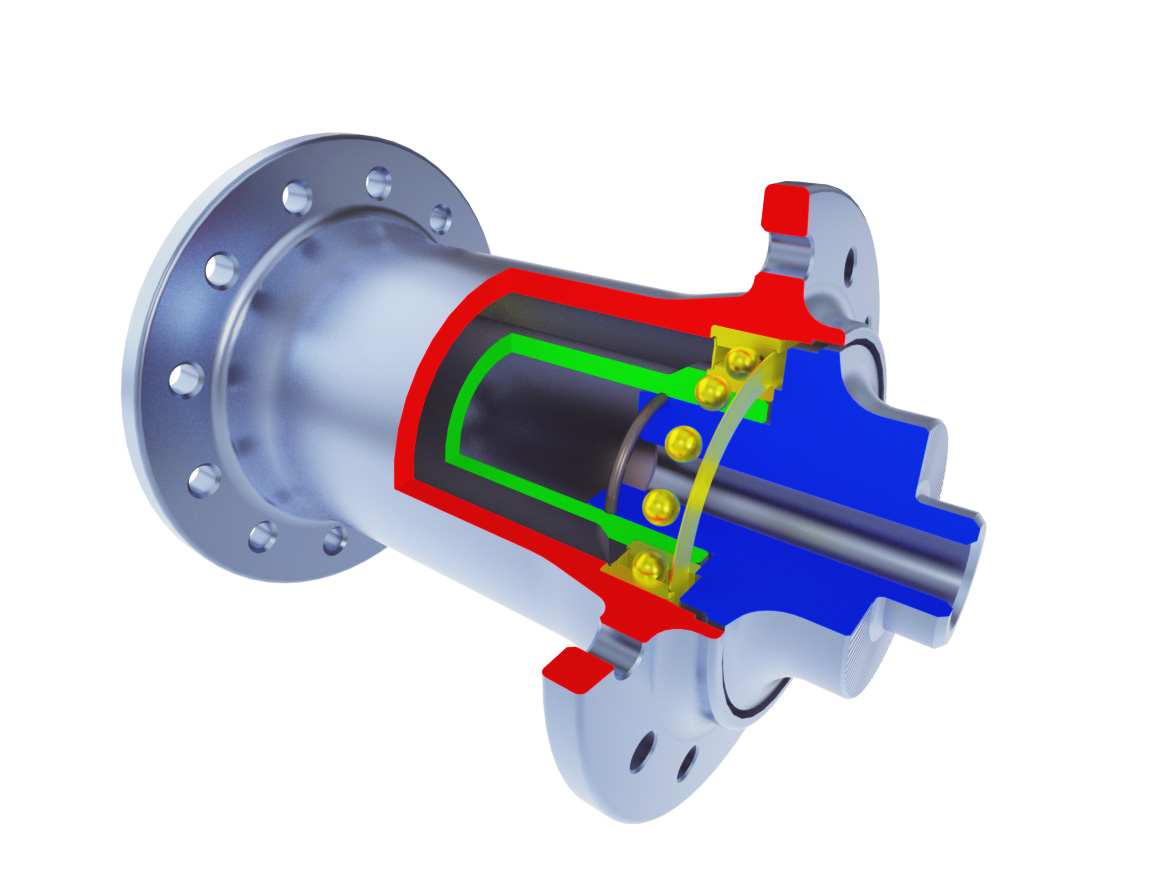 ---
Radial construction
In order to take full advantage of the direct spokes, we have developed a radial construction for direct spokes. We have also reinforced the spoke which can be put under bigger pressure. In case of spoke defect, it can be easily removed without special tools since the hub tails are not threaded but only on the o-ring. Compared to the bent spokes, direct spokes have a higher strength in the attachment spot. The straight spoke has a better stiffness and provides better driveability as well.
| Name | Hub pitch (mm) | Number of spokes | Axis (mm) |
| --- | --- | --- | --- |
| HK 6524 R | 65 | 24 | 9/5 |
| HK 6520 R | 65 | 20 | 9/5 |
| HK 1024 R | 100 | 24 | 9/5 |
| HK 1020 R | 100 | 20 | 9/5 |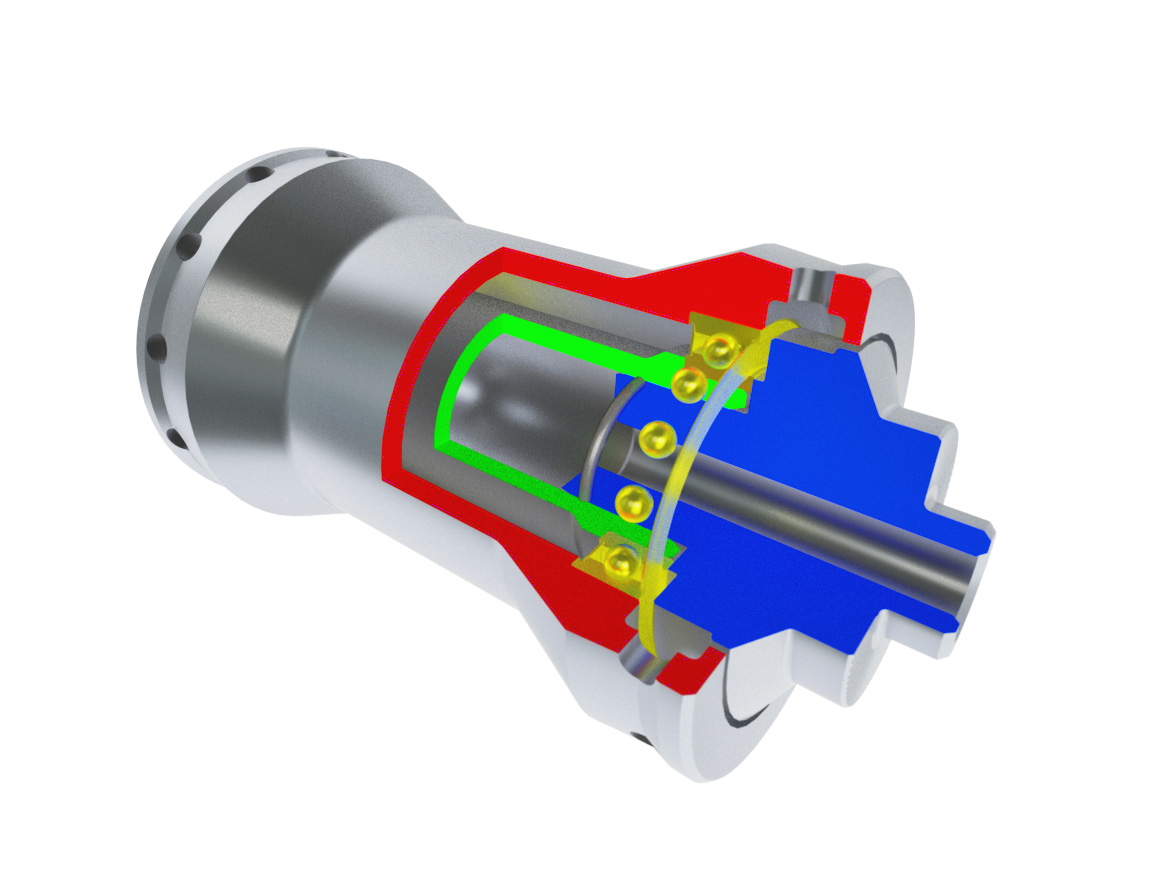 ---
Disc construction
Hubs with disc construction are adapted to fasten the disc. They are equipped with higher flanges (for better stiffness). They are also produced in a special narrowed latitude of 80 mm.
| Name | Hub pitch (mm) | Number of spokes | Axis (mm) |
| --- | --- | --- | --- |
| HK 8024 D | 80 | 24 | 9/5 |
| HK 1024 D | 100 | 24 | 9/5 |
| HK 1032 D | 100 | 32 | 9/5 or 12 fixed |
| HK 1532 D | 150 | 32 | 9/5 or 12 fixed |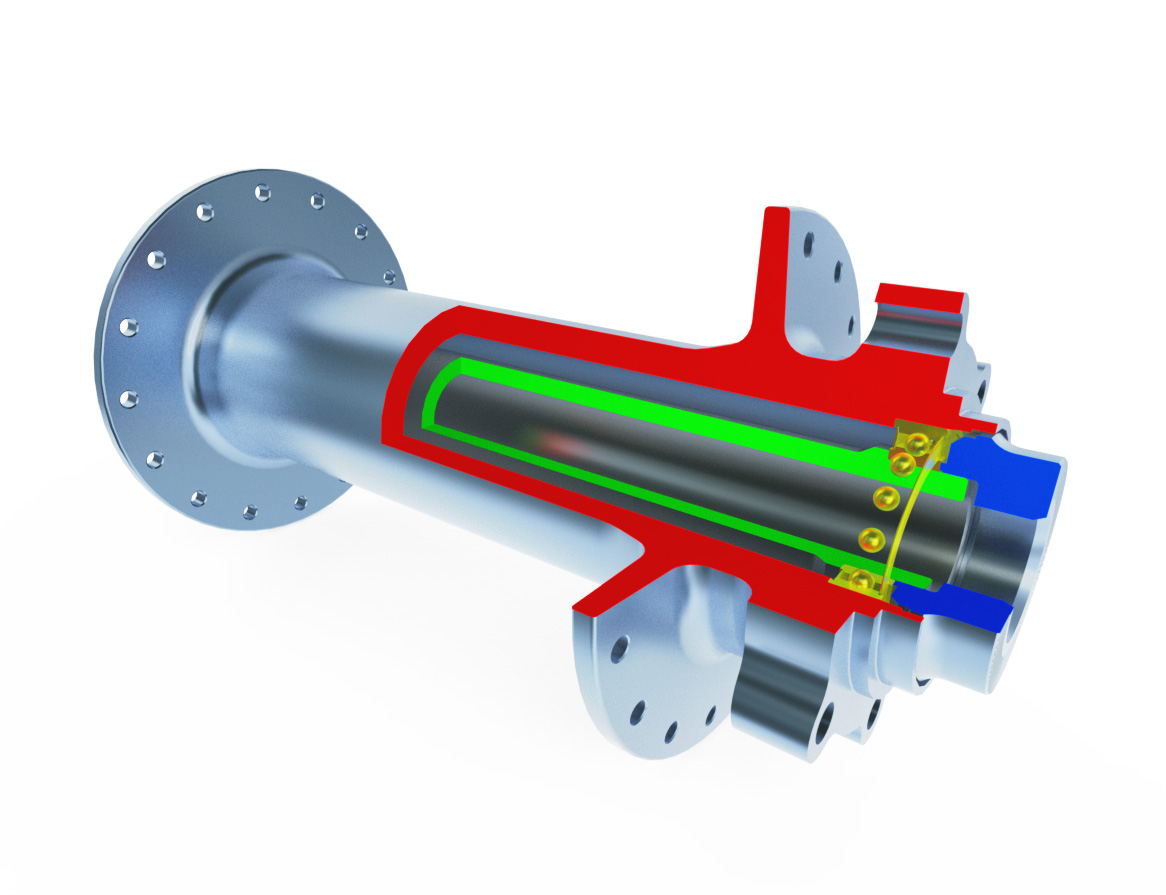 ---
Bearings
We use several bearing types, the individual bearings always carry the appropriate labels, see the table below. We use mostly very good Japanese bearings NTN. The bearing type is marked with the last letter on the hub.
| Designation | Type |
| --- | --- |
| B | Standard ball bearing |
| S | NTN Japan ball bearing |
| H | Hybrid ceramic ball bearing |
| C | Full ceramic ball bearing |
Industrial ball bearings (B)  
Industrial ball bearing with full plastic cover and a low rolling resistance.
NTN Japan (S)
The LLU-5K Bearing from the Japanese manufacturer NTN is very reliable and offers a long lifetime without frequent maintenance. The low-resistance plastic seal provides maximum dirt protection. The bearing is filled with special grease.
Hybrid ceramic (H)
Semi-ceramic bearings with inner and outer ring made of bearing steel. The balls are made of ceramic which reduces friction between the ball and the rings. Bearings are covered on both sides so they are well protected against dirt and moisture. This is an excellent compromise between maintenance and low rolling resistance.
Full ceramic (C)
The full-ceramic version of ZrO2 provides minimal resistance and high wear resistance. Excellent sliding properties have been designed for the most demanding users. But the bearing has no full coverage and therefore requires more frequent maintenance.
---
Rims

For our footbikes, we only use the high quality rims from the Czech manufacturer Remerx.
RMX 21
Model with reliable design for daily use.
RMX 2021
Rim with oblique ridge providing better angular seating of the spoke nipples. Elegant appearance and higher stability.
DRAGON
Excellent double-skinned rim - A rim equipped with a SCR (reinforced rim wall) and a GBS (Lathed braking surface) system which increases braking performance.
Better
Highly durable double-walled rim with increased durability. It is equipped with the GBS (Lathed braking surface) system (which increases braking performance) and with riveting at the nipple hole which ensures higher strength.
RIO
Double-walled rim with reduced weight and reinforced back for disc brakes. It is equipped with riveting at the spoke nipple hole, which provides higher strength.
Alcyon
Road double-walled rim for racing purposes made of special aluminium alloy. Low-weight model with extraordinary dynamic features.
RTX
Double-walled tubular-tire racing rim with solid riveted rib.
Carbon 50
Carbon rim with 50 mm height.
RDX
Double-walled rim with reinforced back for disc brakes.
---
Spokes
We use Sapim spokes for wire spokes. Sapim is a Belgian company that has been manufacturing wires and spoke nipples of the highest quality for more than 90 years. Since it focuses on fulfilling the needs and wishes of its customers, whether professionals or amateurs, Sapim offers only the best-designed requirement-meeting products.
The wheels of the KOSTKA footbike are laced with high-quality spikes and fitted with spoke nipples made with up-to-date technology from premium-quality materials with the finest properties - such as stainless steel or austenitic steel. This ensures the long-term functionality of the wire spokes and wheels, as well as the safety during the ride. In case of some footbikes, we also use light but strong attenuated or flat wires. Some models may also have a black surface finish.