Rear light FORCE ATOM 40LM, USB
Více informací
Kód produktu: 0100000000051368
EAN: 8592627154331
FREE shipping!
Shop with us for a minimum of 325 EUR and get free shipping!
We will ship the goods today!
Order goods in stock by 10:00 a.m. and we will send them to you the same day.
MADE IN CZECH REPUBLIC
KOSTKA footbikes and accessories are products manufactured exclusively in the Czech Republic.
Rear light FORCE ATOM 40LM, USB
We recommend using the light in combination with ourREFLECTLIGHT rear light adapter.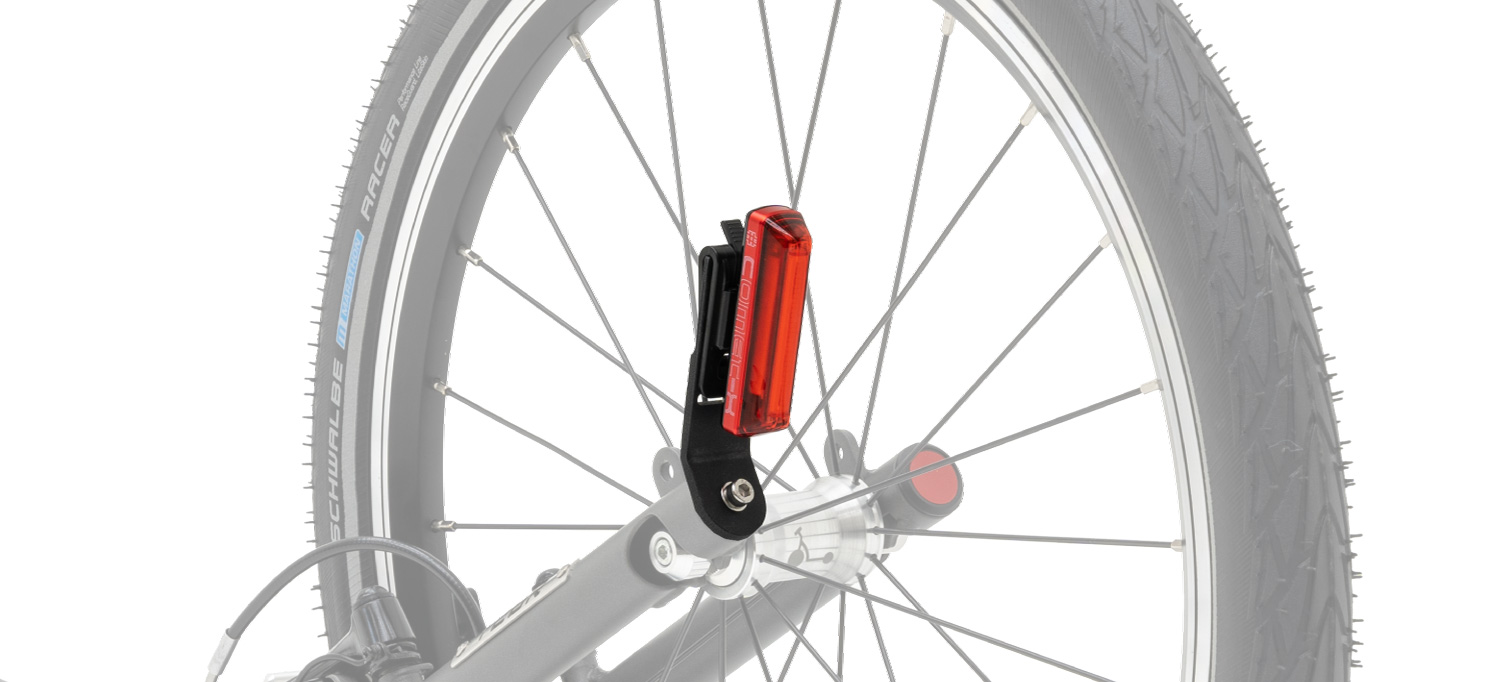 SPECIFICATION:
- Number of light modes: 6 - 3 function of lighting + 3 function of ashing
- Light intensity in lumens: *40LM
- Battery life: *2-8h according to the mode (see functions)
- Charging time: 1h
- Battery type: Lithium polymer/ 3,7V/ 500mAh
- Number of charging cycles: *500
- Battery power circuit module (PCM) with over-charge and over-discharge protection
- Beam type: 28x COB chip LED
- Light weight: 28 g
- Light weight including holder: 41,2 g
- IPX protection level: IPX4
- Operating temperature: - 10 °C / + 40 °C
- Charging: with Micro USB 2.0 cable with indication
- Material: plastic + aluminium
- Size: length 76 mm, width 21 mm, height 19 mm
* Maximum measured value under ideal test conditions
OPERATION/ BATTERY LIFE:
- 3 functions lighting: 100% beam (2h), 50% beam (4h), 5-100% (4h)
- 3 functions ashing: fast ashing 100% (4h), slow ashing 100% (6h), slow ashing 100% (8h)
- modes switch: short press of button
- function switch lighting/ ashing: double short press of button
-switch o the light: longer press of button (2-3 sec.)
- Indicator will show red when the battery capacity is lower than 25 %.
- When it is charging, the indicator will show red.
- When it is fully charged, the indicator will show green.