Let us check the news and innovations brought by the 6th generation of our footbikes (Kostka MAX and higher grades).
---
New frame structural design
The 6th generation frame has undergone several changes.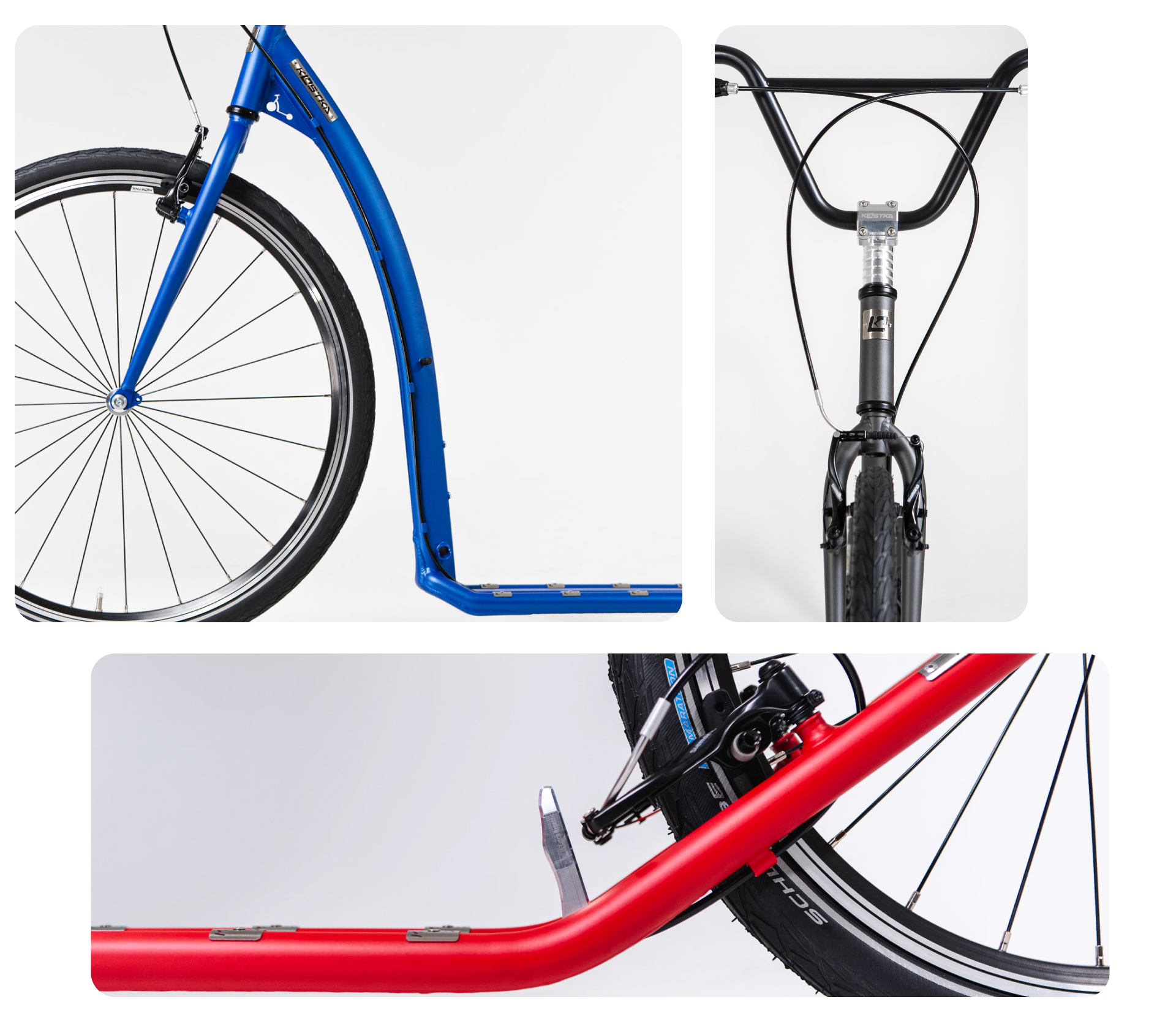 ---
The main frame profile is welded from below
The footbike with a 26"+ front bike is newly equipped with a main frame profile which has been welded from below.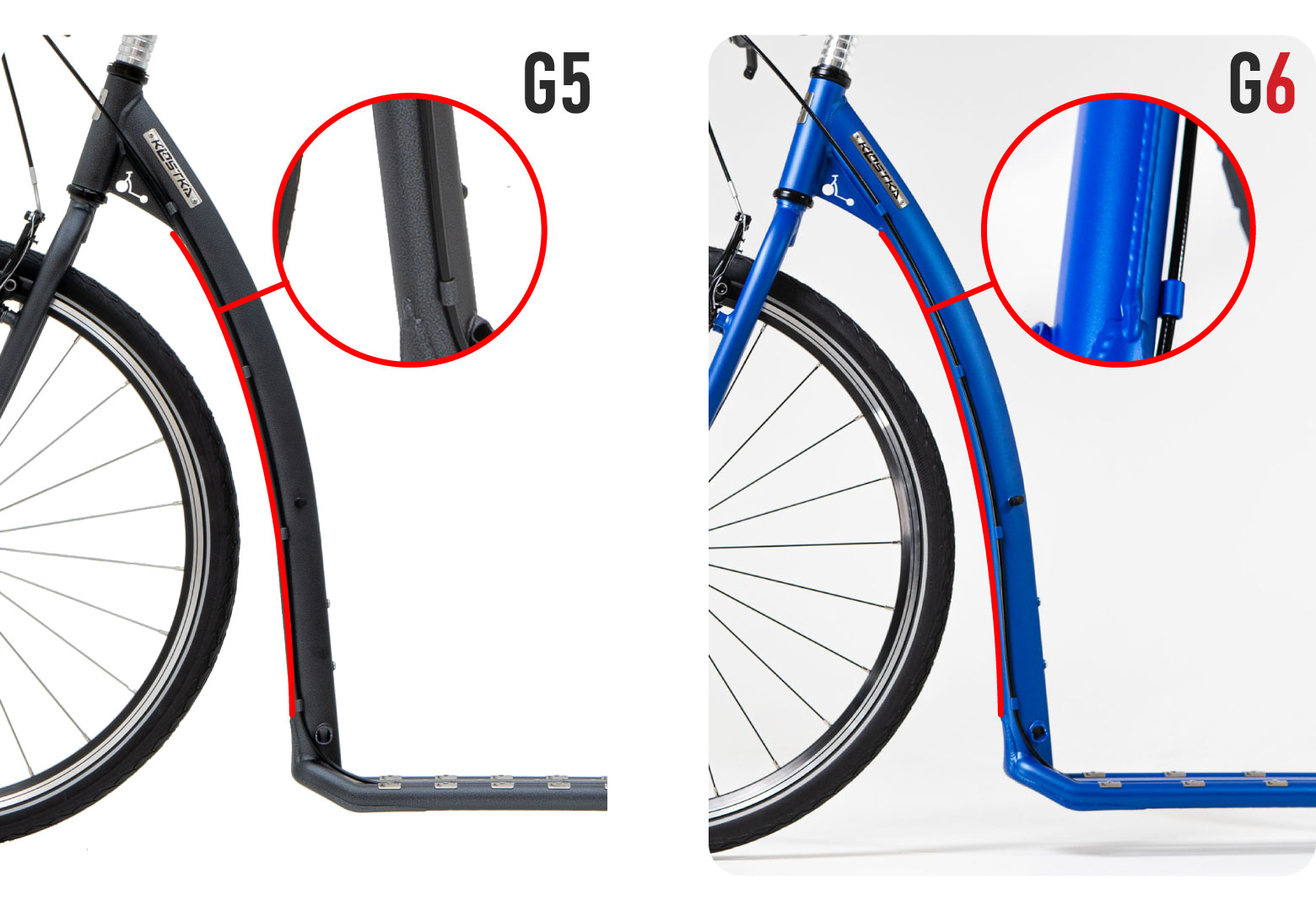 ---
The rear part has been modified, so that the shape is much smoother now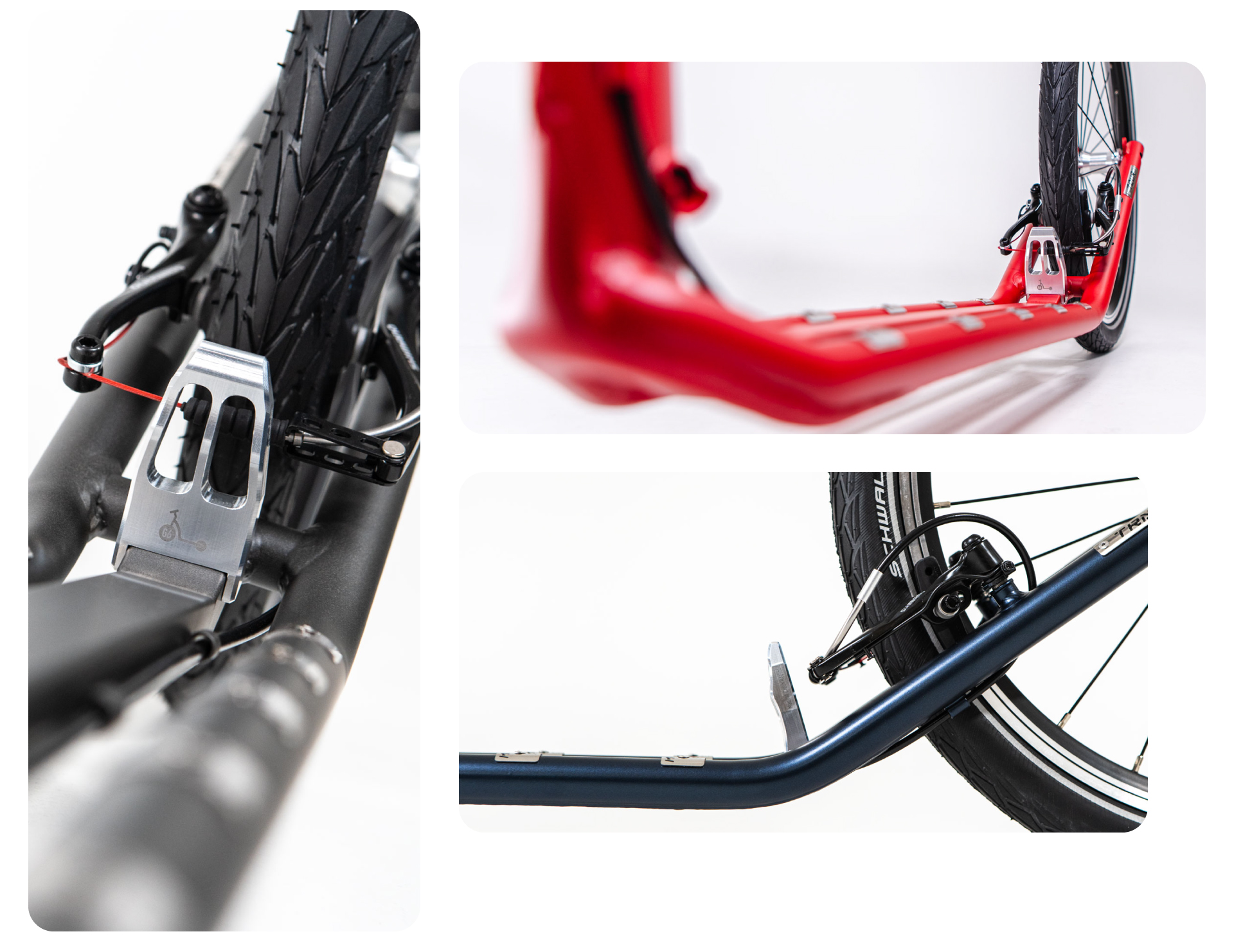 ---
New middle profile of the stepping surface
The middle profile is now twice as big as before, so that the footbike frame is stiffer now.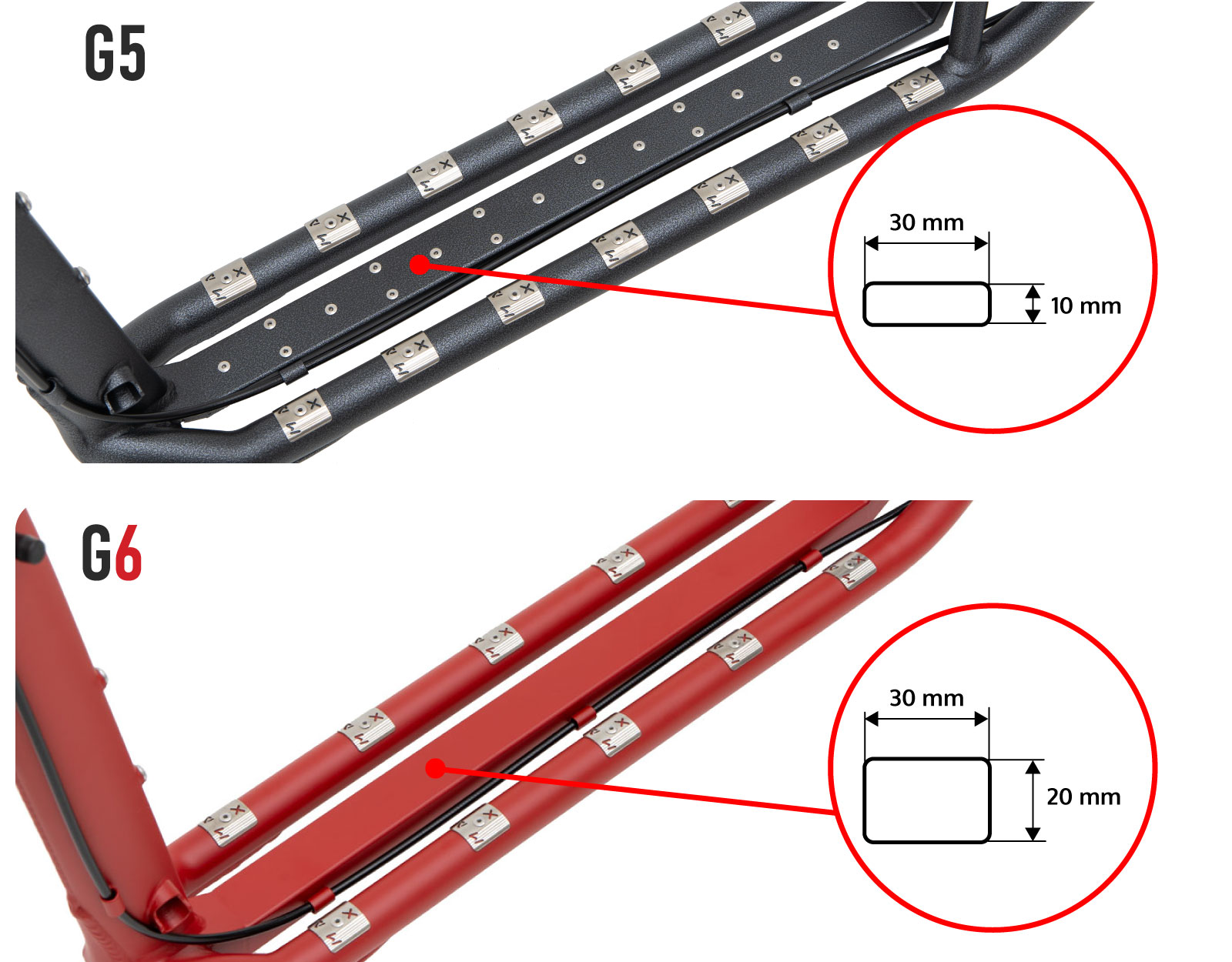 ---
Lower amount of the stainless adhesive figures on the stepping surface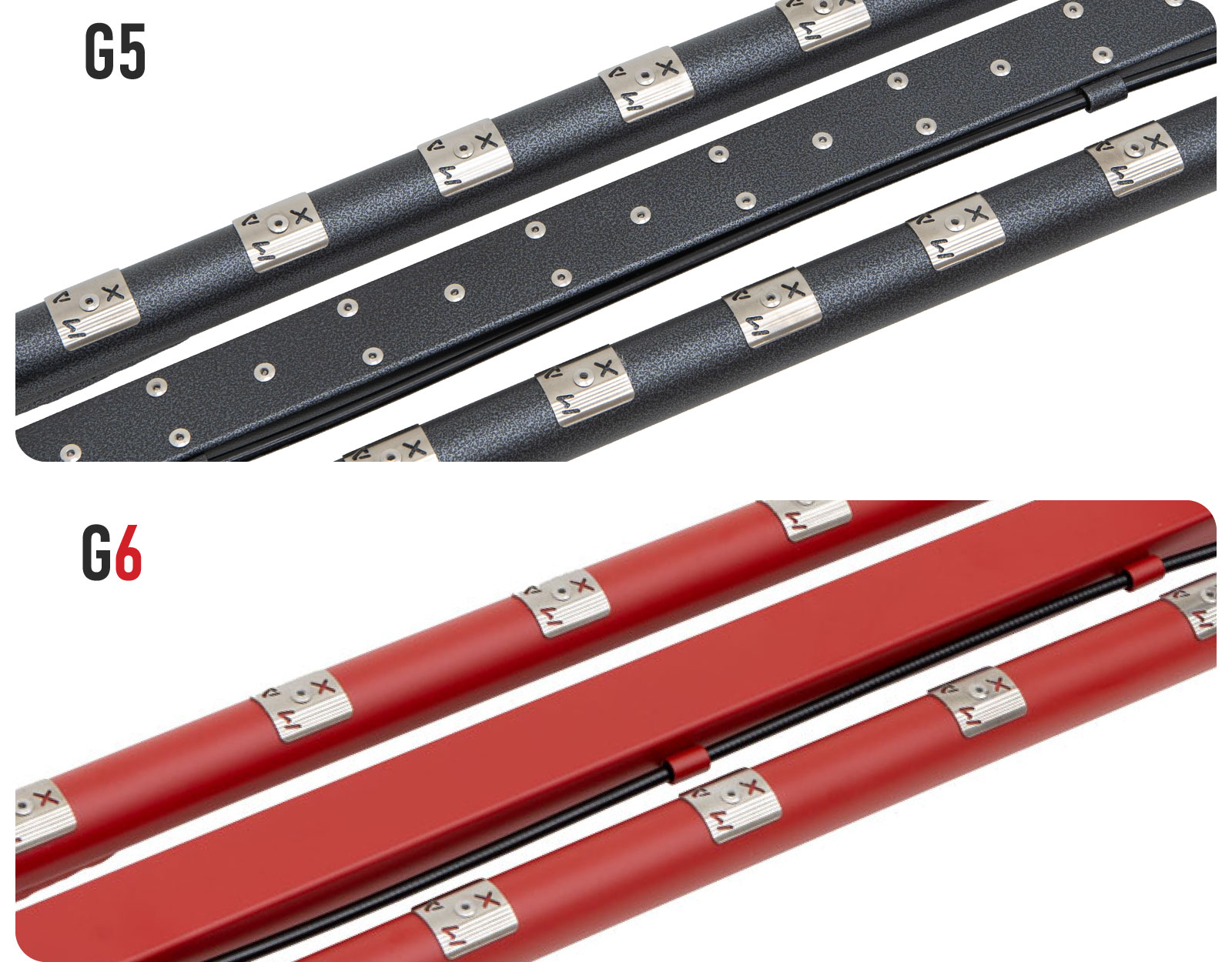 ---
More space for the footbiker
The modification of the rear frame allowed to create 20mm more space for the footbiker.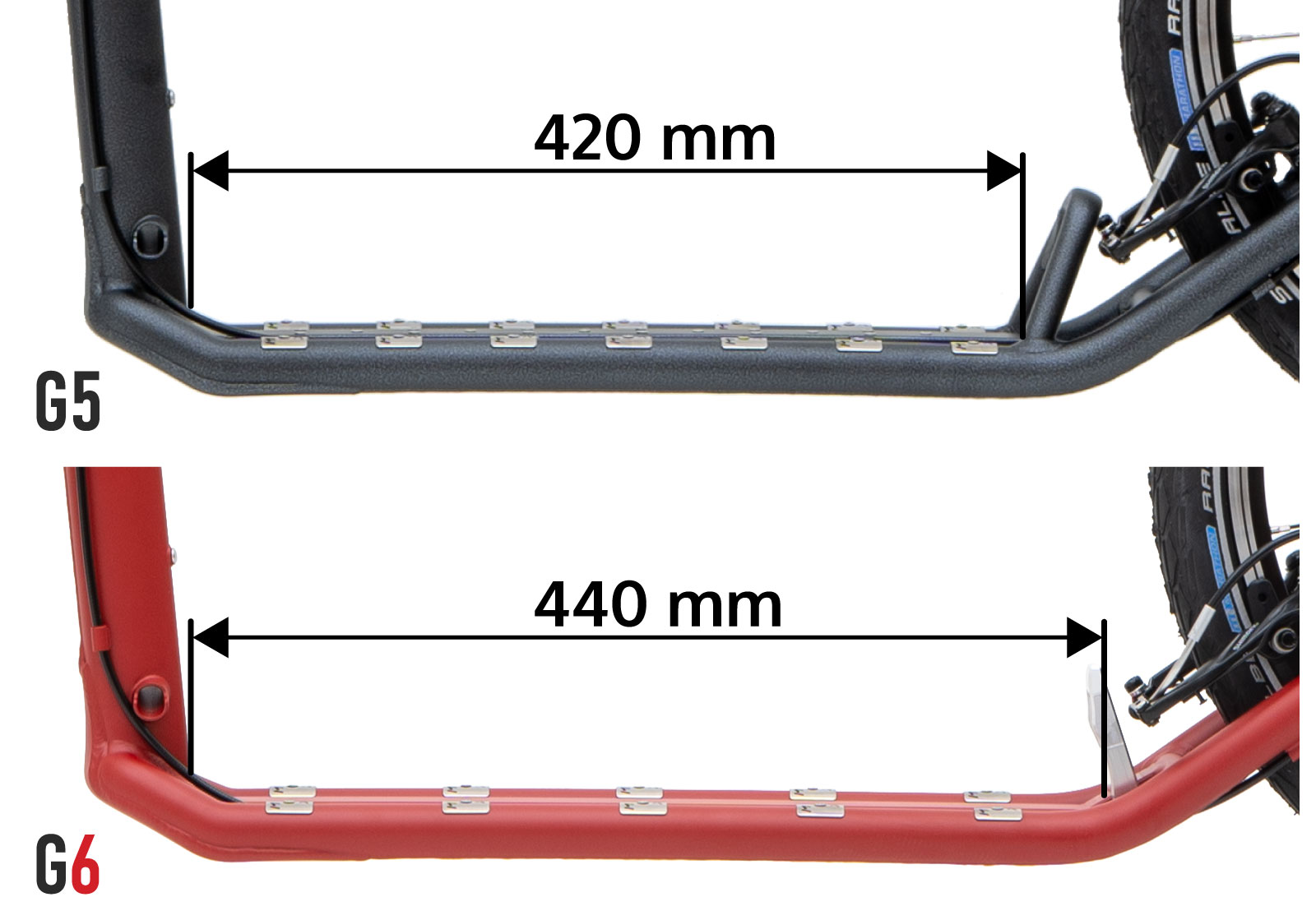 All the structural changes on the 6th generation footbike allowed to make the frame up to 43% stiffer.
New functional and design elements
New heel stop
An innovation you will appreciate. This stop has been made by milling from high tenacity aluminium alloy. You can make use of it while pushing, lifting up the footbike or while riding over an obstacle, e.g. kerbs. The shape has been optimized for all kinds of shoes. The heel stop can be replaced by another type or it can be removed.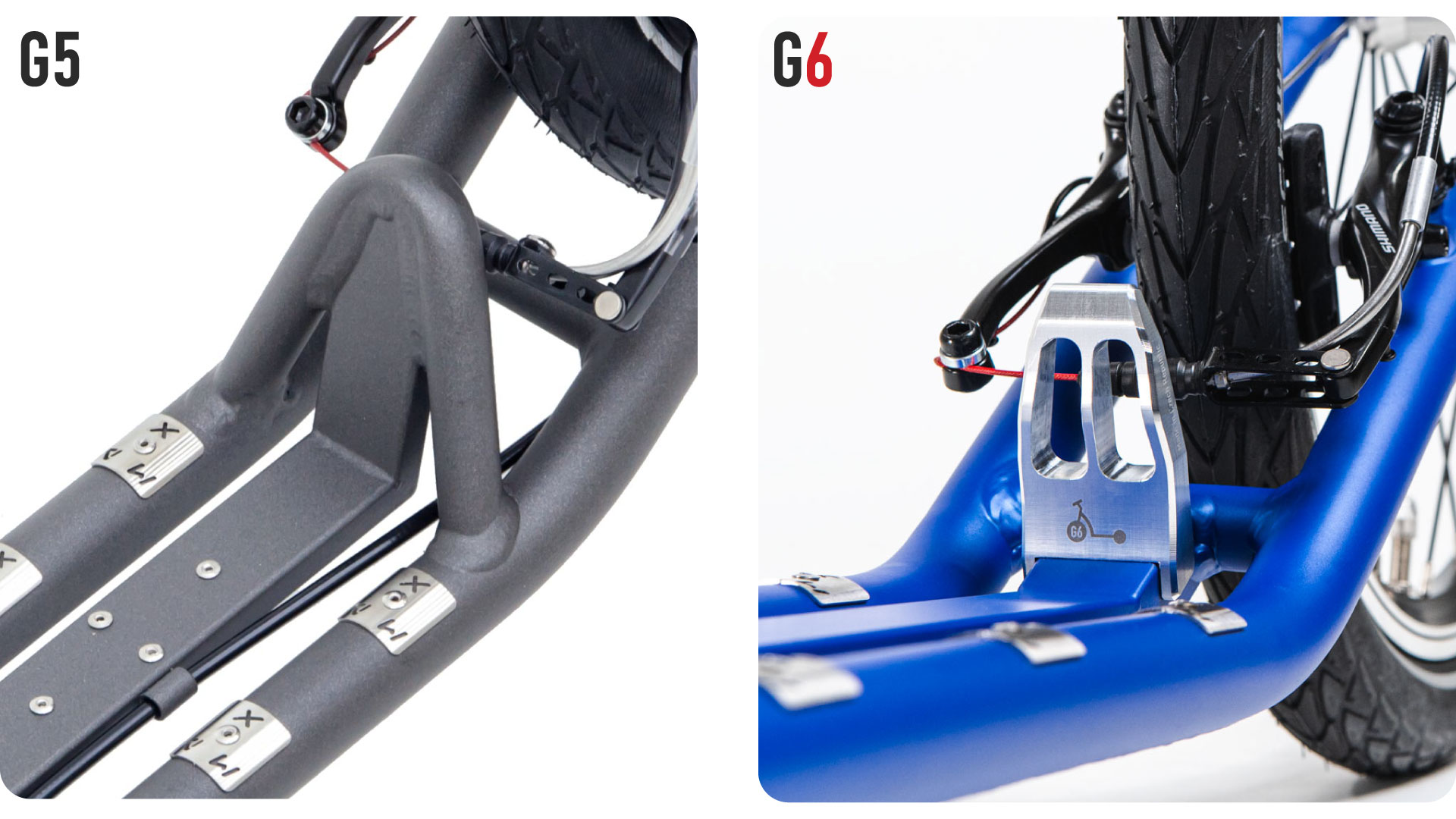 ---
New folding mechanism (CNC-machined, removable)
The new folding mechanism (SPIN) offers all its previous properties - but the new essential improvement is a "lock" which prevents wrong footbike rotation when being folded and thus eliminates the possibility of damaging the bowden and brake cable. Furthermore, the folding system has been equipped with an additional opposite part of the folding system which protect the footbike frame from damage when folded. The folding mechanism, as well as the heel stop, has been made by milling from high tenacity aluminium alloy.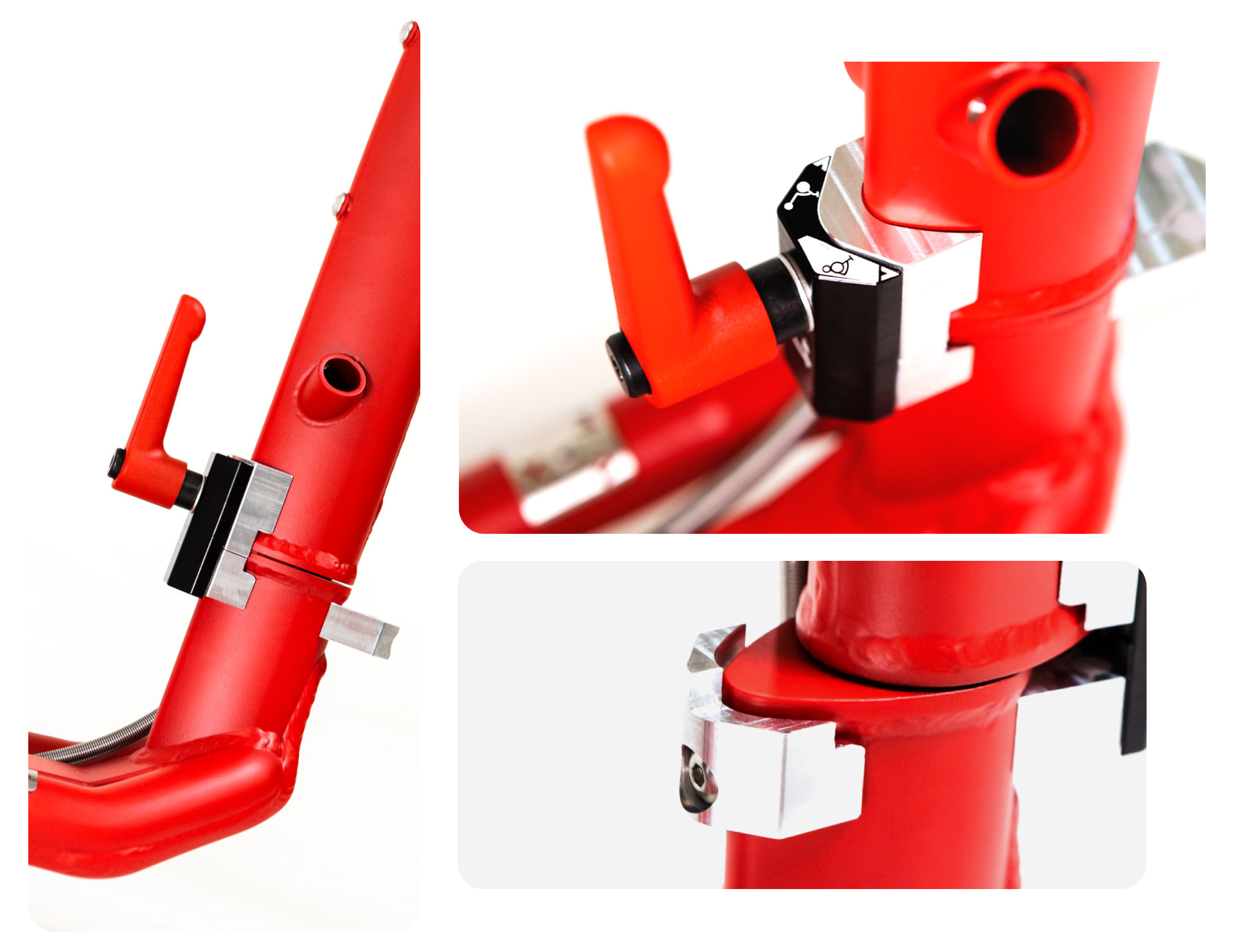 ---
The wire spokes are now black
The colour of the wire spokes made by SAPIM is black.

---
New colour designs
The new G6 footbike models are now available in six new satin (semi-dull) shades. The popular NEON Lemon colour is still available.