Brand new easy-to-use KOSTKA Comfort stand
Brand new easy-to-use Kostka COMFORT stand is the ideal choice for all lovers of fast parking. The entire stand including the mechanism is made of stainless steel, the pivoting fit is taken care of by sliding bushings, which makes the stand maintenance-free and excellent durability. The integrated mounting in the footbike frame guarantees high strength.
Do you need to stop and "park" your footbike quickly? Then simply use your foot to turn the stand. Are you going to continue riding? Kick the stand back and the footbike is ready to go. That's how easy it is.
The stand is compatible with Kostka footbikes with 40-60 mm clearance. Cannot be used with footbikes from the FOLD, Rebel Max Kid and Street Fun Kid series.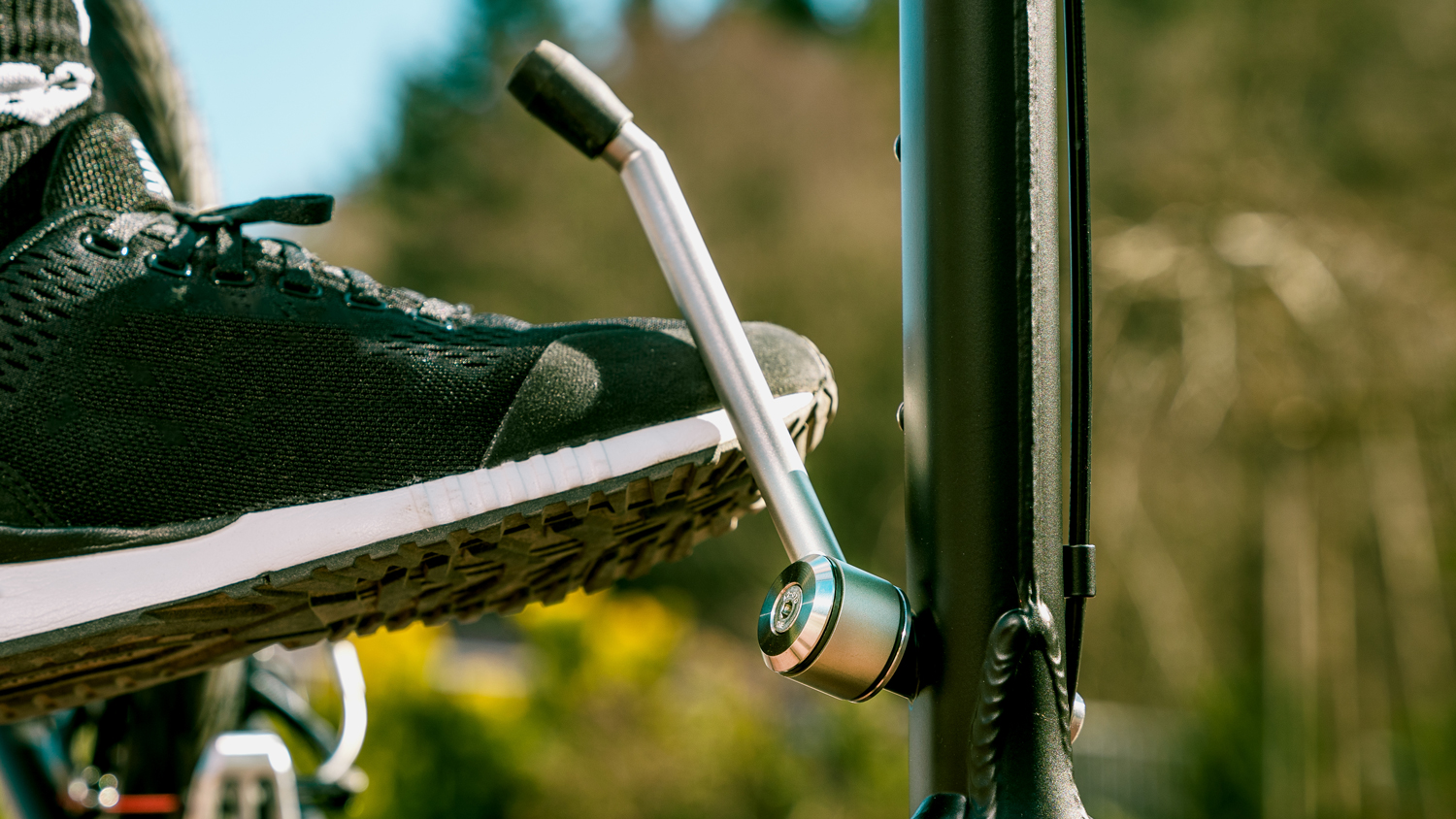 Recommended in combination with Footbike Fender.
The easy-to-use KOSTKA Comfort stand is the ideal choice wherever quick and frequent use is required. You'll love its practicality.
Demonstration of stand handling
The stand can always be rotated in one direction, this direction can be selected according to the attachment in the footbike frame.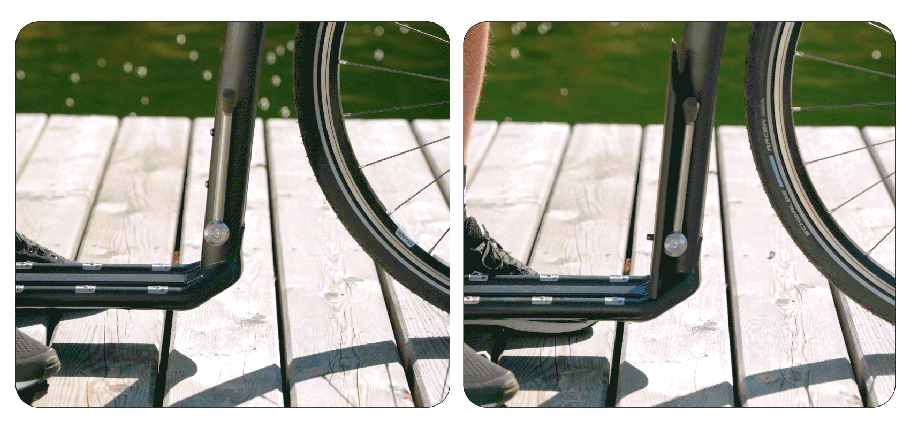 Differences between Kostka and Kostka Comfort
The KOSTKA stand is a time-tested concept of a lightweight, hand-operated sports stand. The new type of KOSTKA Comfort Stand, provides easier and faster (foot) control. Both stand types are maintenance-free.